Our Firm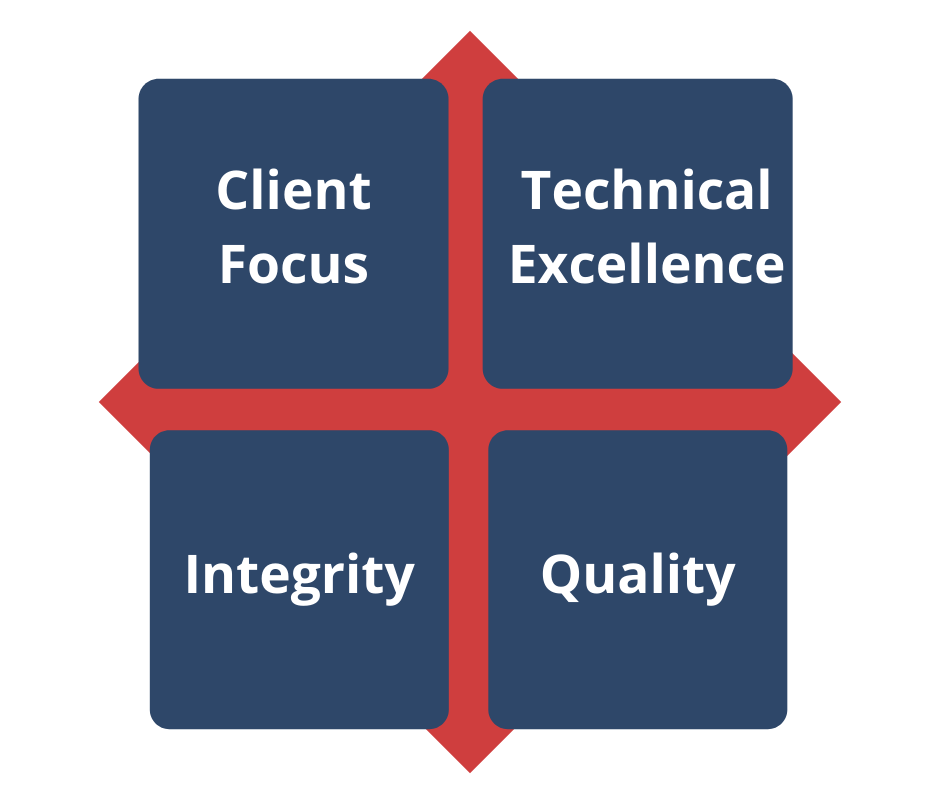 Reliance Engineers, LLC, established in 2013, is a multi-discipline engineering firm with principals each having many decades of exceptional industry experience. Our principals bring broad and deep experience and expertise in their respective disciplines. Our services include Bridge & Structural Engineering, Tunnel Engineering, Underground Construction, Complex Geotechnical Engineering, Risk Assessment & Risk Management, and Project Management & Project Controls. Reliance's technical experts have been, and currently are, involved in many noteworthy bridge, tunneling, and underground construction projects both in the U.S. and abroad. We also have considerable strengths in contractor-type bottom-up construction cost estimating, review of contractor change orders, constructability reviews, and logistics. Our principal engineers actively lead our projects and are well-known and trusted within the industry.
Combined Team Experience
Our technical team's prior experience include such noteworthy projects as:
Cairo Metro Line 2, Cairo, Egypt
Eurasia Tunnel beneath Bosphorus Strait, Turkey
Second Downtown Elizabeth River Tunnel, Norfolk and Portsmouth, VA
Trolley House Condominiums, Boston, MA
Logan Airport Terminals A & E, Boston, MA
Trolley House Condominiums
Port of Seattle Terminal 5 Seismic Upgrade, Seattle, WA
Our technical team's experience also includes many noteworthy national and international projects such as the:
Chenab Railway Arch Bridge with a span of over 1500-ft
Second Downtown Elizabeth River Tunnel, Norfolk and Portsmouth, VA
Port of Seattle Terminal 5 Seismic Upgrade
Eurasia Tunnel beneath Bosphorus Strait
Cairo Metro Line 2, Cairo
Mumbai Trans Harbor Link
We combine the depth of expertise and the wealth of experience of a large firm with the personal touch, responsiveness, and true client focus of a small firm.
Project Experience
Our technical team brings considerable expertise and real-world project experience on highly complex, multi-disciplinary projects from underground construction to above-ground linear and vertical construction projects. The varied experience of our team makes us the ideal choice for Value Engineering, Constructability Reviews, Risk Assessments, and Risk Management studies. We have provided many such services since the founding of our firm in 2013, to many public entities, both national and international.
Our Current Projects
Our major ongoing projects include:
MBTA's Green Line Extension
Long Island Bridge Replacement
Ontario Line Urban-Rail Extension
Owner's Representative Services, Quincy Bus Maintenance Facility
Our Capabilities
The firm's technical capabilities include complex Bridge and Structural Engineering, including both fixed and movable rail and road bridges—including arch, cable-supported, truss, box-girder, and girder bridges. Our engineers are proficient in the design of both steel and concrete structures as well as designing Wind-Sensitive and Seismic Resilient Structures. In addition, we also have considerable strengths in complex Geo-Structural Analysis and Design. Our staff is proficient in the use of a number of advanced FEM packages such as ADINA, ABAQUES, MIDAS, PLAXIS and SOFiSTiK. Our expertise includes linear/non-linear modeling, Static and Dynamic Analysis, Seismic Analysis of Structural and Soil-Structure Interaction applications, Staged Construction, and Geometry Control application in the analysis, optimization and the design of complex bridge, tunnel, and geo-structural systems.
Our Tunneling & Underground Construction capabilities include Cut-and-Cover, Top-Down Construction, Bored and Mined Tunnels including NATM, Immersed Tube Tunnels, Tunnel Rehabilitation, and Retrofit. Our Geotechnical Engineering capabilities include geotechnical site characterization, deep excavations in soft ground, rock mechanics, ground improvement, liquefaction and seismic analysis, development of geotechnical baseline reports, planning, risk assessment of underground construction, prediction and monitoring of ground movements during construction, instrumentation, and monitoring.
We provide Project Management bottom-up Cost Estimating and other Project Control services, Value Engineering and Constructability Reviews, and Risk Assessments.
Our Certifications
We are an MBE/DBE firm certified in CT, NY, NJ, MA, VA, MD, MI, FL, TX, and the District of Columbia.
We can obtain DBE certifications in other states/jurisdictions upon client request.
Specialized Technical Services
We are equipped to provide several specialized engineering services including:
Seismic and Wind Engineering Analysis
Troubleshooting During Construction
Evaluation of As-Built Conditions and Safety
Condition Assessment of Existing Structures
Numerical Modeling of Geotechnical & Soil Structure Interaction
Infrastructure and facility Improvements often require condition assessment of existing facilities to assess their capacity for expansion or in some cases to find causes of observed distress to find cost-effective solutions. In such cases, numerical analysis methods offer considerable advantages in analyzing complex situations. To the right are examples of recent geotechnical and soil-structure interaction modeling by members of our team. However, considerable care and judgment must be exercised in parameter selection appropriate for the specific site conditions for obtaining safe and reliable results.
As-Built Condition Assessments
Problem Solving During Construction
Failure Investigations